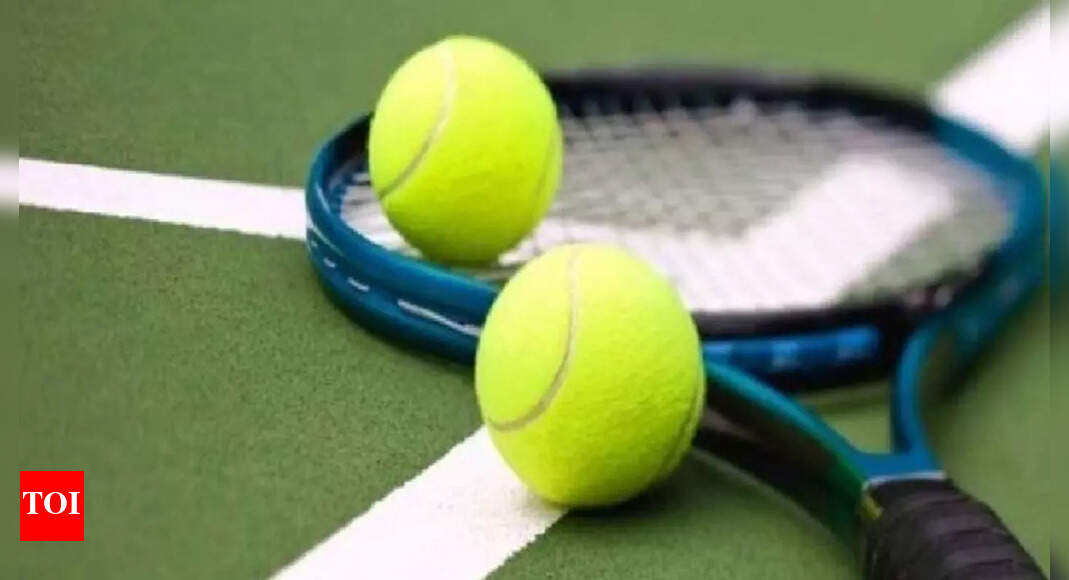 Mumbai tournament kicks off tennis action in India | Tennis News
MUMBAI: The country's tennis scene, interrupted due to the second wave of the pandemic, kicks off from Monday with a high-level tournament in the city.
Former national champion Ajai Selvaraj, Padmashree winner Nitin Kirtane, world senior silver medalist Mayur Vasant and current members of the Indian senior team, Sanjai Kumar, Sanjiv Mehra and Nagraj are some of the biggest names. Indian senior tennis player who will be among the 225 tennis players who will be seen in action in the Rs 5.5 lakh Taste'L GSTA S200 ITF Mumbai 2021 cash prize, in association with L&T Mutual Fund, which will be played on the tennis courts recently renovated from Practennis, Andheri from October 4-8, 2021.
"Covid guidelines will be strictly followed; only doubly vaccinated players are allowed to participate," organizers said in a statement on Sunday.
Shrikant Parekh, 80, who has so far won 186 singles titles in different age groups will also take part in the event.
An encouraging response has also been received from the women, whose passion for the sport will see them traveling alone to Mumbai from states like Assam, Hyderabad, Chennai, Gujarat and Rajasthan, even in these difficult times.
The event, which marks the return of competitive tennis to the city since the lockdown in March 2020, is the first ITF S200 tournament to be awarded to India and therefore received a huge response, with players from all over. the corners of the country, as far as Imphal. Over 100 entries were received from players in other states, with 5 entries from Indians living overseas.
The singles and doubles events will be organized for men in the age groups of 35 years and over. 40+, 50+, 60+ and 70+, while singles and doubles will be reserved for women in the 30+ and 35+ age groups.
The men's events will offer a total prize of Rs 5 lakhs, with singles winners of each age group earning Rs 10,000 and finalists Rs 5,000. Doubles winners will be richer by Rs 8,000, while the finalist pair will will be enriched by Rs 7,000. The winners of the women's singles will win Rs 4,000 and the winners of the doubles will earn Rs 3,000. The prizes in men's singles will be awarded until the round of 16, while for the women's singles until quarter-finals.
The event takes place under the auspices of IATA and MSLTA and will take place on the 12 refurbished and lighted courts of Practennis, with gyms and full gyms, with physios and doctors on call. . Meals and housing assistance will be provided to all players.
Nikhil Prabhakar Rao is the director of the championship, which previously hosted the country's highest national level event at Juhu Vile Parle Gymkhana.